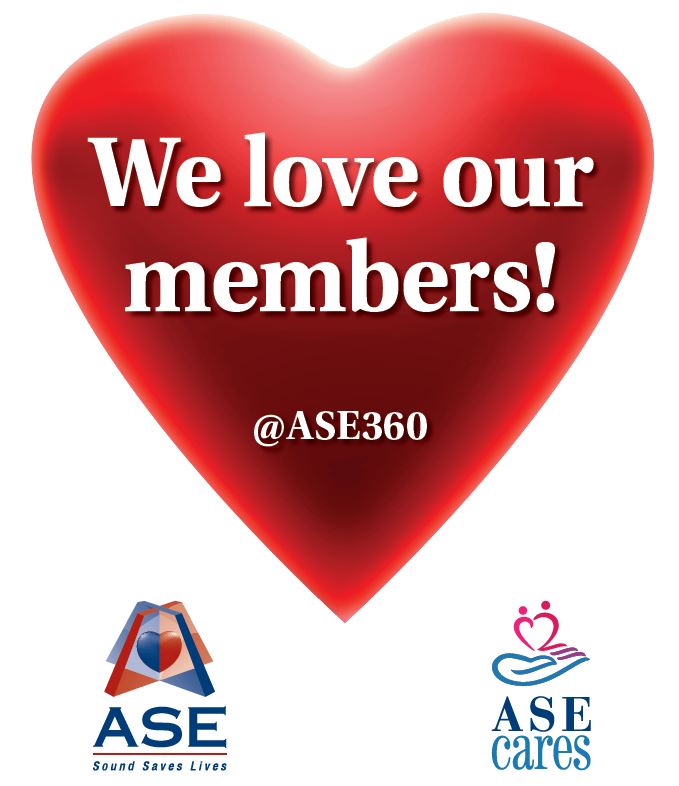 Thank you for being a member of ASE!  Each year ASE offers benefits that more than cover the cost of your membership fees, including 30+ hours of free CME, free coding and reimbursement advice, the monthly Journal of the American Society of Echocardiography (JASE), and more.  ASE needs your voice!
Just a reminder, ASE memberships run on a calendar year, January through December. Memberships are not pro-rated. If you join after August 31, your membership starts immediately and is continued through the entire following year. Paid ASE memberships are non-refundable and non-transferrable.
Please follow these easy steps to renew today!
Log in to your ASE Member Portal and click the "Renew My Membership" option located on the left side navigation.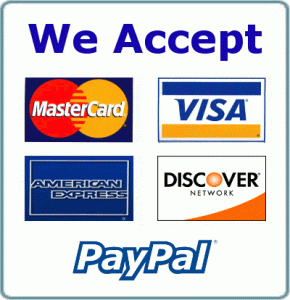 We accept online payment by: American Express, Discover, MasterCard, VISA, or PayPal.
A check made out to ASE for renewal can be mailed to:
American Society of Echocardiography
P.O. Box 890082
Charlotte, NC 28289-0082
If you are an active member, or if your membership has recently expired, you can renew through the member portal by following the examples below.
Current Members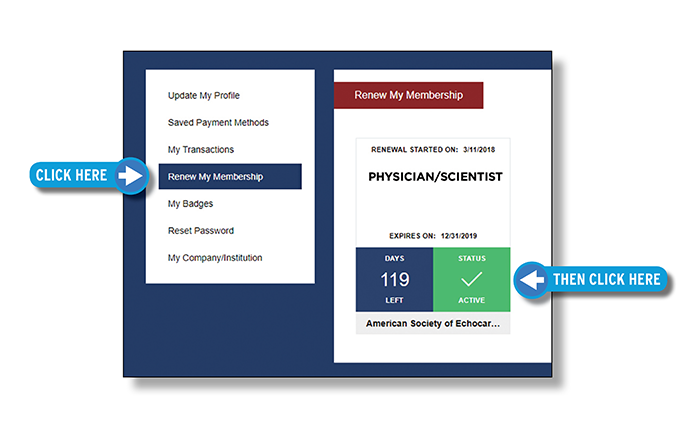 Expired Members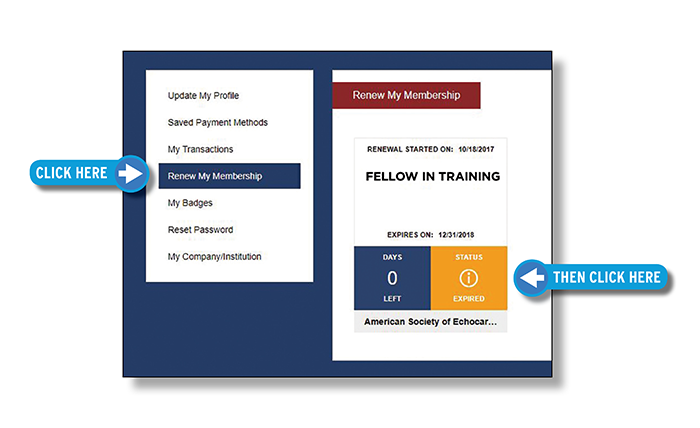 If you do not see your Status in the 'Renew My Membership' section of your profile, this means that your membership has been lapsed for more than two years. If this is the case, you can still rejoin ASE by clicking the Membership option in the top navigation and select Expired Members – Rejoin Now from the drop down menu.
If you need assistance with your renewal, please email ASE@ASEcho.org or call us at 919-861-5574.