ASE Live Courses App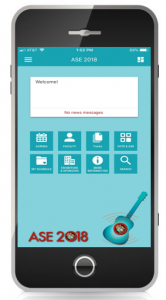 Stay up-to-date on all of ASE's live educational courses by downloading the free ASE Courses app. Find detailed information on each of ASE's events including faculty, agendas, exhibitors, networking events and more! Use the app to create or sync your event schedule and receive notifications of special activities and sessions while on-site.
Click here for Apple products.
Click here for Google Play Store.
ASE Guideline Essentials App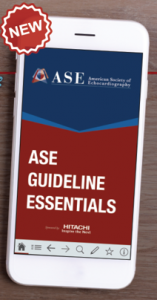 Interactive calculators & algorithms. Free to Download and Easy to Use
Click here for Apple Products.
Click here for Google Play Store.
Connect@ASE App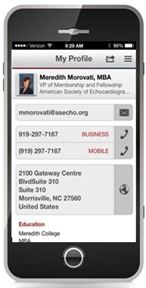 Get the latest discussions on Connect@ASE, your membership directory, and access to ASE's document libraries on your handheld device. Search for "Member Centric" in the Google Play or Apple iTunes stores.  Then select your organization, "American Society of Echocardiography." You will need the email address and password associated with your ASE membership account to activate the app.
Click here for Apple products.
Click here for Google Play Store.
JASE iPad App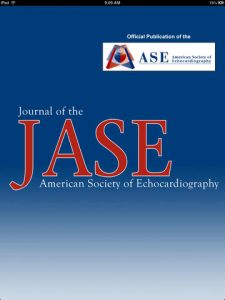 Get the latest research and science from the Journal of American Society of Echocardiography(JASE) right at your fingertips.  Download the JASE app today for your iPad! The app has been updated and contains many significant functionality upgrades:
Mobile-optimized content delivery
Improved search that:

Is clinically intuitive
Includes webpages that are not part of issue data (e.g., supplemental data)
Provides better results filtering options
Improves the presentation of video content in search results
Includes auto-complete and offers related topics/articles

Improved content loading and presentation
New "SmartCollection" tool that allows subject matter experts to create collections
Click
here
 to download the JASE app from the Apple iTunes store into your Newsstand folder. Newsstand will automatically download new issues when they are available. Log in with your 
onlinejase.com
 password to gain access to articles. If you need additional directions, please click
here
.